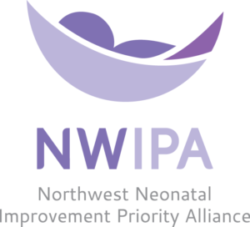 The Northwest Neonatal Improvement Priority Alliance (NWIPA) is a collaboration of health care professionals and veteran NICU families working together as an interdisciplinary community to improve the quality and safety of medical care for all newborn infants and their families in Oregon and Southwest Washington through an ongoing cooperative program including education, research, quality improvement projects and advocacy and improving outcomes.
History and Vision
In 2016, the eleven neonatal intensive care units (NICUs) in Oregon and Southwest Washington began working together on antibiotic stewardship as part of a Quality Improvement initiative focused on antibiotic stewardship jointly sponsored by the Vermont Oxford Network (VON) and the Center for Disease Control and Prevention (CDC). An informal infrastructure, NWIPA was created, with identified leaders from each NICU and a subgroup of those leaders responsible for developing a charter that included a statewide goal, measurements, timeline and meetings during the year. NWIPA also involved the Oregon Health Authority (OHA) and the March of Dimes (MOD) in this work and was able to obtain funding support from them as well as several of the partner organizations (such as Northwest Newborn Specialists, Oregon Health & Science University [OHSU], and Salem Health).
NWIPA has broadened its scope of work and collaboration beyond antibiotic stewardship as described in its purpose. Partnership between NICU professionals and families is of primary importance in accomplishing its purpose. To achieve this goal, NWIPA is housed under the rubric of the Oregon Pediatric Improvement Partners (OPIP) and works closely withthe Oregon Perinatal Collaborative (OPC) and other key stakeholder agencies.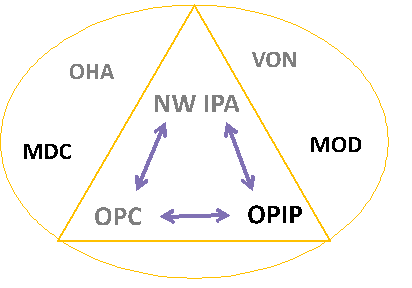 Current Efforts
NWIPA, OPIP and OPC are partnering on a CDC funded project to better understand the needs of families and patients in the eleven NICUs in Oregon and SW Washington.
Through qualitative assessment, the goals of this project are:
To better understand the relationship between family centered care in the NICU as a driver in QI projects..
Through this project, we have developed the Family Integrated Care and Family Integrated Quality Improvement (FI-C-QI) Assessment to attain a baseline understanding of patient and family centered care provided across all 11 NWIPA sites. A copy of the tool and an appendix describing how it was developed can be downloaded by clicking below.
To identify patient-centered improvement opportunities.
For NICU families to become meaningful partners in the NWIPA improvement infrastructure.
A summary of findings will be created and shared with the NWIPA and OPC Steering Committee to inform future priority improvement projects and training needs. This project will be finalized and presented at the NWIPA Annual Meeting on September 13, 2019.
NWIPA Member NICUs
Asante Rogue Regional Medical Center, Medford, OR
Kaiser Sunnyside Medical Center, Clackamas, OR
Legacy Salmon Creek Medical Center, Salmon Creek, WA
OHSU Health: Hillsboro Medical Center, Hillsboro, OR
Peace Health Sacred Heart Medical Center at RiverBend, Springfield, OR
Peace Health Southwest Medical Center, Vancouver, WA
Providence Portland Medical Center, Portland, OR
Providence St. Vincent Medical Center, Portland, OR
Randall Children's Hospital at Legacy Emanuel, Portland, OR
Salem Hospital, Salem, OR
 St. Charles, Bend, OR 
If you have questions about NWIPA, please contact [email protected] and we can connect you the best person with the NWIPA leadership team or sites that can address your questions.